Telangana is a newly christened state of India and become the 29th state of India and city of Hyderabad will continue to serve as the joint capital for Andhra Pradesh and Telengana for a period of ten years. Major tourist attractions and Places to visit in Telangana are Hyderabad, Warangal,Karimnagar and Nizamabad, Other major tourist destinations of Telangana includes Falaknuma Palace,Qutb Shahi Tombs and number of famous old temples and monuments.
Charminar-Hyderabad
The monument and mosque and landmark of Hyderabad is listed among the most recognized structures of India, situated on the east bank of Musi river. Charminar and its surroundings area's are famous for pearl and Ittar.
MakkahMasjid-Hyderabad
Makkah Masjid is one of the oldest and one of the largest Mosques in India, located close to the historic landmarks of Chowmahalla Palace, Laad Bazaar, and Charminar. Image Source: wikipedia
GolcondaFort-Hyderabad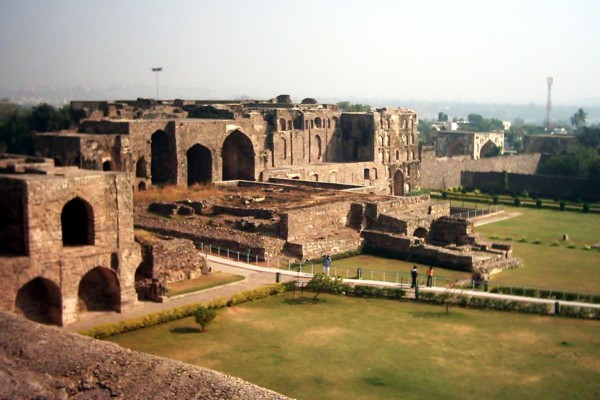 The Golconda fort is one of the most popular forts of india Fort is made of beautifully carved stonework, and surrounded by landscaped gardens along with near by tombs of the Qutb Shahi and Naya Qila.
HussainSagarLake-Hyderabad
The Hussain Sagar lake is fed by River Musi and a large monolithic statue of the Gautama Buddha, erected in 1992 stands in an island in the middle of the lake. Hussain Sagar Lake forms an important part of the twin cities of Hyderabad and secunderabad
BirlaMandir-Hyderabad
The Hindu temple was one of the series of Birla Mandir constructed by Swami Ranganathananda of Ramakrishna Mission across India. Birla Mandir is the major attraction of city of Hyderabad. Image Source: maddycoupons
ChowmahallaPalace-Hyderabad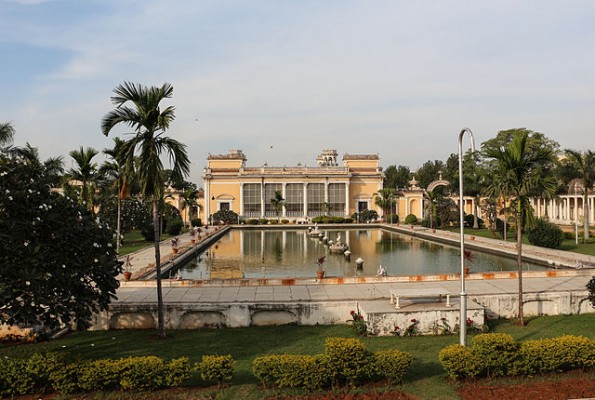 The magnificent Chowmahalla Palace is palace of the Nizams of Hyderabad and renowned for its unique style and elegance. Chowmahalla Palace is a must see most ancient
heritage buildings
of Telangana. Image Source: wikipedia
KakatiyaKalaThoranam-Warangal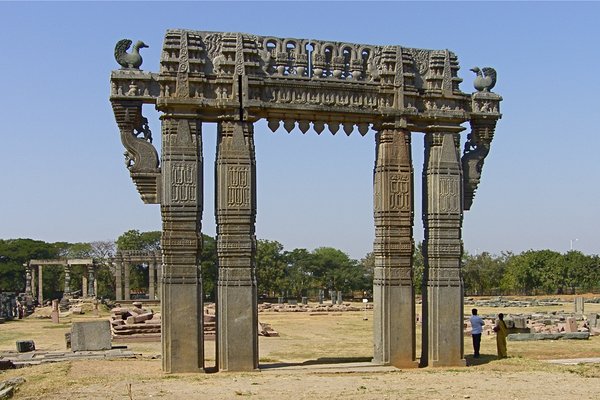 The Kakatiya Kala Thoranam is a historical arch and symbol of Kakatiya Dynasty, also called as Warangal gate located in Warangal district of Telangana. Kakatiya dynasty that ruled most of the Telugu speaking lands and was one of the great Telugu empires. Image Source: indiamike
ThousandPillarTemple-Hanamakonda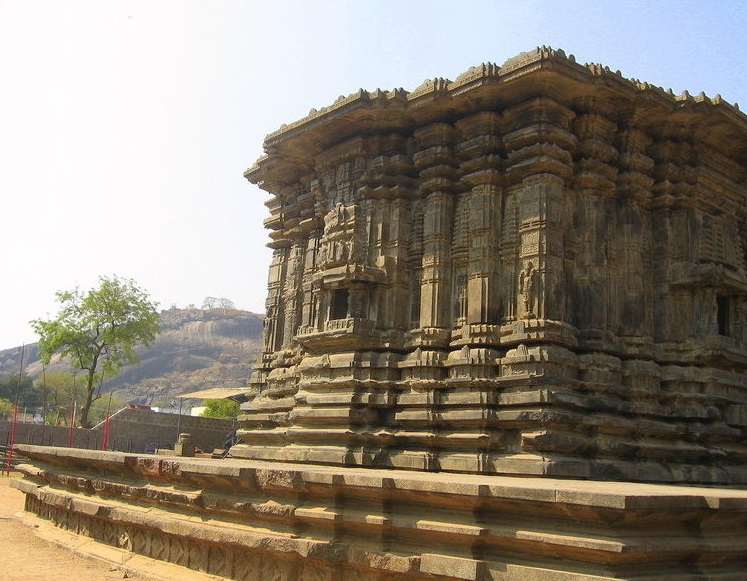 The Thousand Pillar Temple is located in the town of Hanamakonda,dedicated to Lord Shiva, Lord Vishnu and Lord Surya. Thousand Pillar Temple is one of the very old temples of South India. Image Source: trekearthBhongirFort-NalgondaThe Bhongir Fort is a splendid historical fort has a unique egg-shaped construction with two entry points protected by huge rocks. Bhongir Hill fort built in the period of the Chalukyan King Vikram-adity.
NagarjunsagarDam-Nalgonda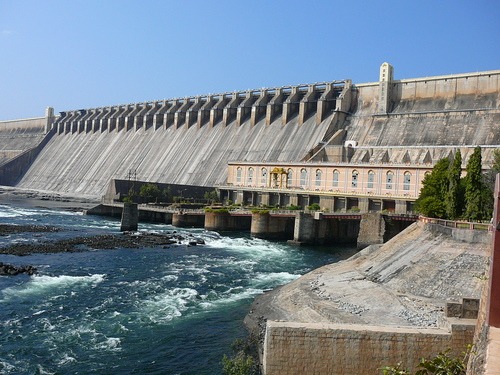 The Nagarjuna Sagar Dam is build over the Krishna River and one of the largest infrastructure projects initiated for the Green Revolution in India. Nagarjuna Sagar Dam is the biggest dam in the newest Telangana State of India.Peerlamarri-Mahabubnagar
Pillalamarri is often called with different names including Peerla marri or Pillala Marri or Peerlamarri is an 800-year-old banyan tree located in Mahabubnagar of Telangana. The oldest banyan tree of India also has small nursery and a
deer park
around the great Peerlamarri.
KuntalaWaterfall-Adilabad
Kuntala Waterfall is one of the most famous waterfall in Adilabad district of Telangana,located on Kadem river in Neredigonda mandal and is the highest waterfall in the state of Telangana. Image Source:team-bhpKawalWildlifeSanctuary-Adilabad
Kawal Wildlife Sanctuary is notified Tiger reserve spread over an area of 893 km and known as one of the richest Teak forests in the Adilabad district in Telangana. The amazing world of wildlife found at Kawal Wildlife Sanctuary include tiger, leopard, gaur, sambar, nilgai, barking deer, chowsingha, sloth bear and Several species of birds & reptiles.ShamirpetLake-Rangareddi
Shamirpet Lake is an artificial lake located in Rangareddy district of Telangana and a very good birdwatching spot in the state,surrounded by luch greenery and birding is indeed a pleasurable thing to do.
SitaRamachandraSwamyTemple-Bhadrachalam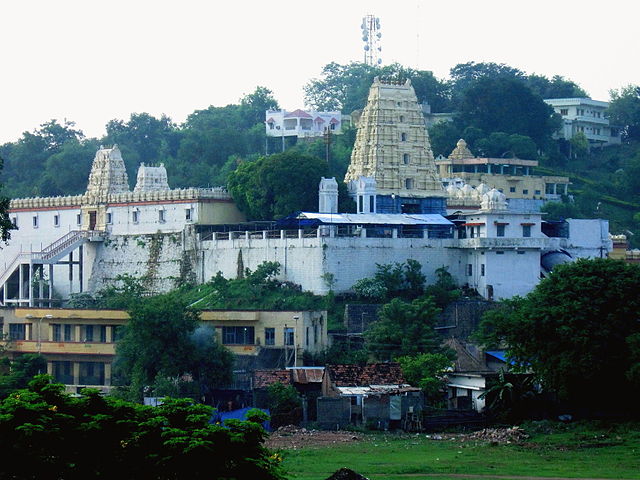 The most famous temple in the country dedicated to Lord Rama, is situated on the left bank of the Godavari river. Lord Sree Sita Ramachandra Swamy Temple also known as Bhadrachalam Temple is the venue of
grand celebrations

on Rama Navami day
. Image Source: wikimedia
VemulawadaTemple-Karimnagar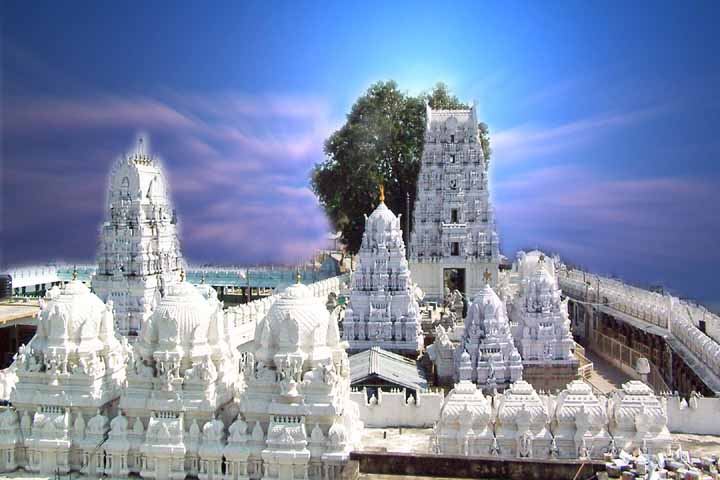 The Vemulawada temple complex is a site of pilgrimage for Hinduworshippers and notable for the Sri Raja Rajeshwara Swamy Temple. It has houses of several temples dedicated to other deities including Rama, Lakshmana, Lakshmi, Ganapathy, Lord Padmanabha Swamy and Lord Bhimeshwara.Image Source: hellotelangana
MedakChurch-Medak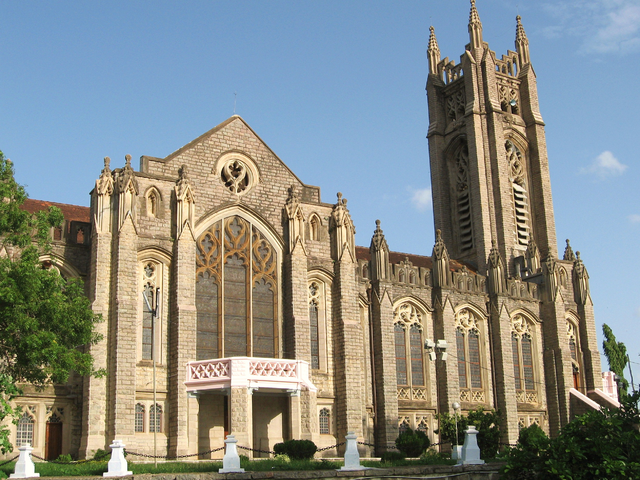 The Medak Cathedral is the largest church in Telangana state and one of the largest churches in Asia. Medak Church is the seat of the Bishop in Medak for the Church of South India.
LaknavaramLake-Warangal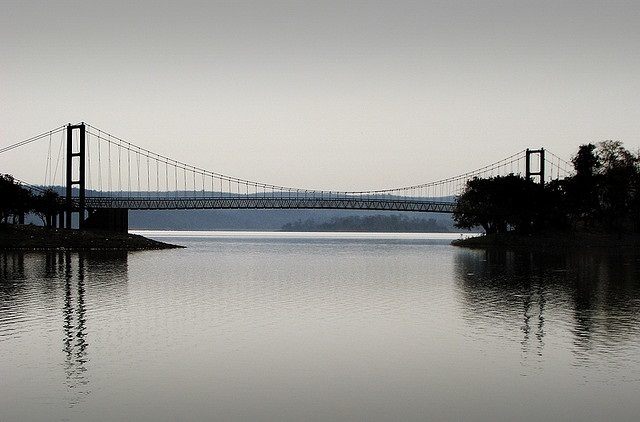 Laknavaram Lake is located in a village of Govindaraopet one has to pass through the thick forest to reach this place, The beautiful and pristine lake known as known as 'Laknavaram Cheruvu' located in the midst of green lush hills surrounded by thick forests. Image Source: warangalcity,
Photo
credit Vivekananda.
GnanaSaraswatiTemple -Basar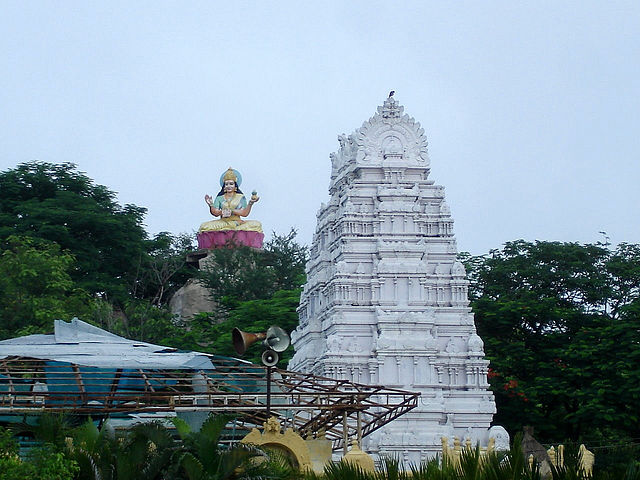 Gnana Saraswati Temple is located at Basar on the banks of holy Godavari River dedicated to Goddess Saraswati, It is one of the two famous Saraswati temples in India. Image Source:wikipedia
RamappaTemple-Warangal
The Ramalingeswara temple is the ancient capital of the Kakatiya dynasty located 77 km from Warangal and its presiding deity, Ramalingeswara, is the form of Shiva and a personal god of the Avatar of Vishnu, Rama. Image Source: wikipedia